Already have a PastBook account? When you find yourself on the home page, click the
button on the top of the page to sign into your existing account or create a new one.
Or click on the

icon on the top, left hand corner and select the

option there. A pop-up will appear, asking you to sign in with your Facebook account or email.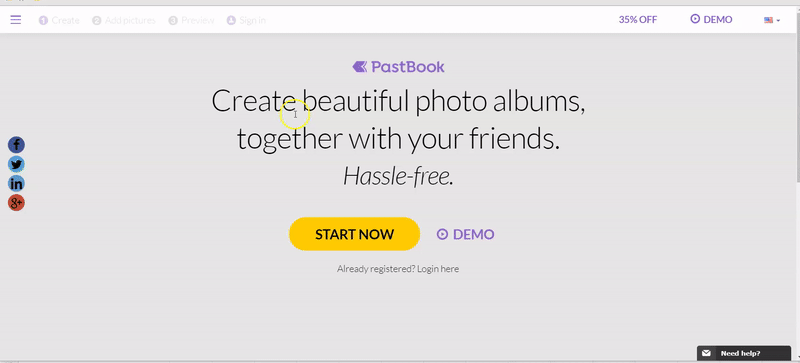 If you have any questions, please don't hesitate to contact us!