Are you sure? We will miss you!
If you don't want to receive our newsletters with special offers and discounts (think twice!), you can easily unsubscribe by clicking the "Unsubscribe" link at the top and end of any email.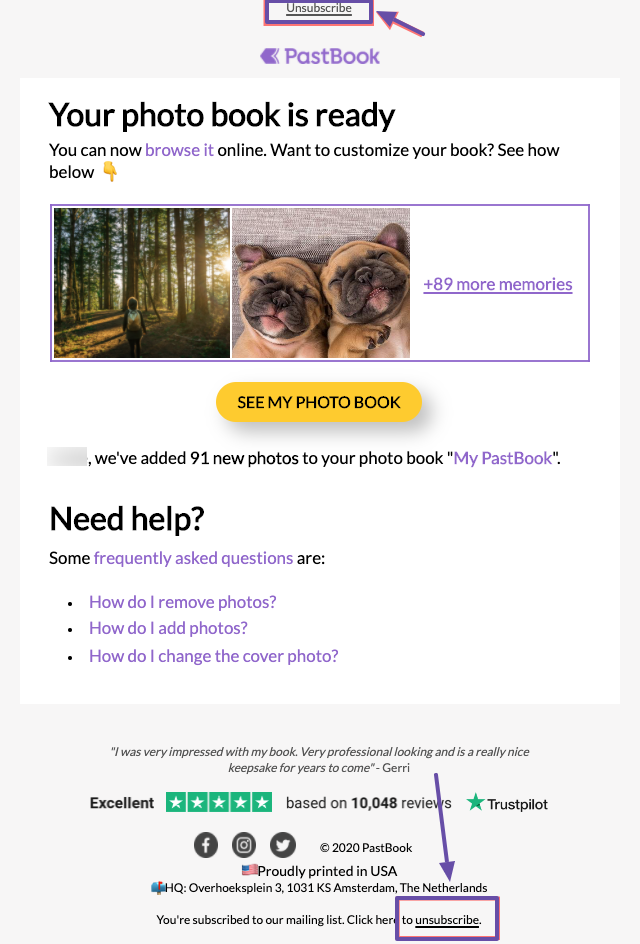 We also send notification emails that inform you about the activity in your books (for instance, how many moments were added). At the end of each book-related email, you'll find the unsubscribe option. Click it to stop receiving notifications about this book.
That's it. We hope you'll come back to us soon!
If you have any questions, please don't hesitate to contact us!