PastBooks are available in two sizes: big A4 (12×8.5 inches or 30x21cm) and small A5 (8.5×6 inches or 21x15cm). The photo books are landscape format, pleasant to hold in your hands and flip through the pages.

Keep in mind, that the minimum amount of pages in your PastBook is 6, and the maximum is 500.

If your book has 18-300 pages and want to order the big sized book, we offer two different cover types: Big Hardcover and the Premium Hardcover.
The Big Hardcover has the photo printed on the cover as the books you can see below, while the Premium book has a beautiful linen hardcover wrapped around with a beautiful, glossy paper dust jacket to make your cover photo stand out and for extra protection of the book..
If your book has 18-26 pages, you can choose whether you would like a soft or hard cover book, for an extra fee. All books that have more than 26, but less than 300 are printed as hardcover by default, you will only see an option to chose the size. The books that have up to 16 pages or more than 300 will be printed as softcover.
Books that have up to 16 pages are Saddle Stitched Softcover books, which means that the spine is stapled and not glued like the spine of perfect bound softcover books with more than 16 pages. You can choose if you want to order Small Softcover or Big Softcover for the books with up to 16 pages. In the photo below you can see the comparison of our Softcover books.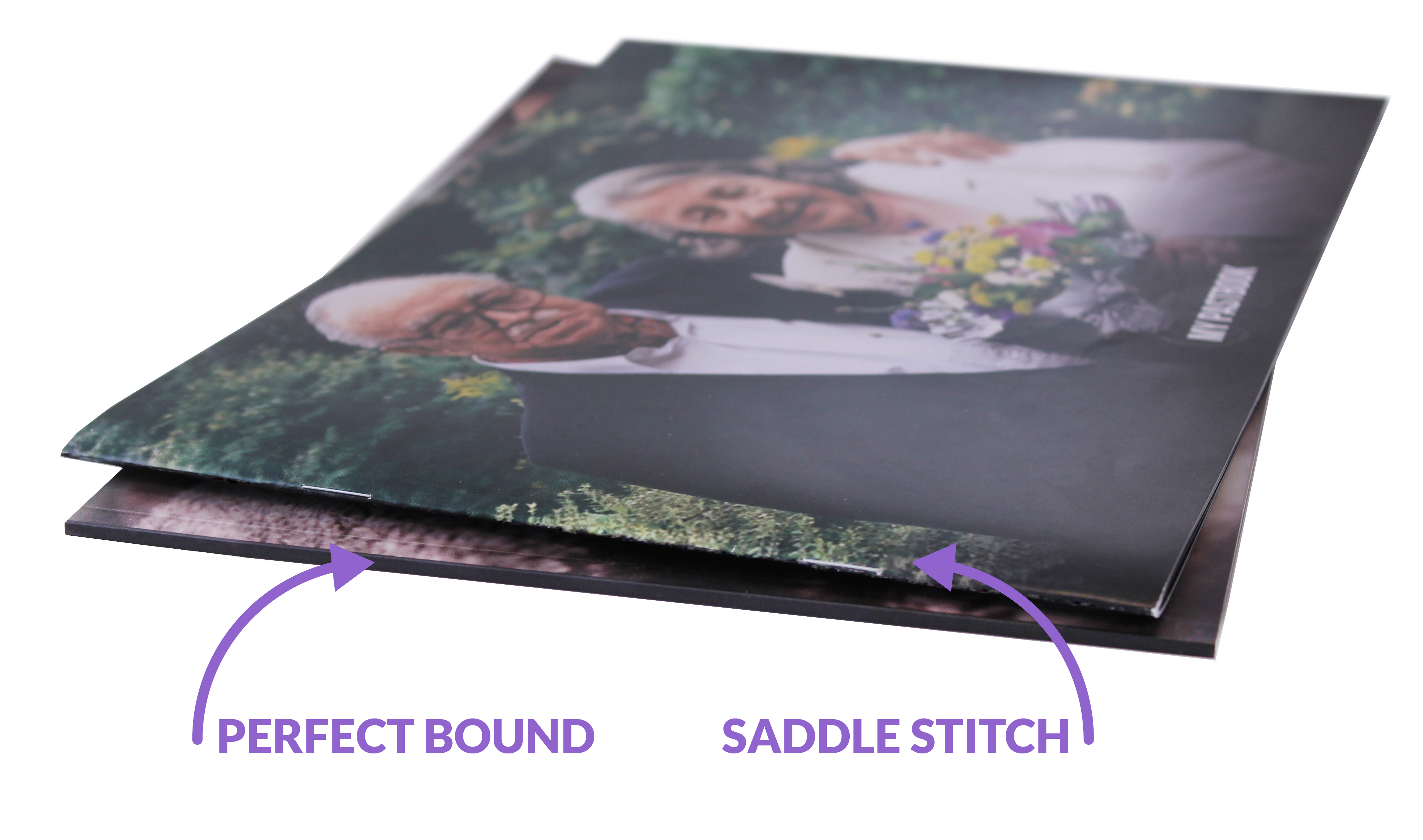 Also you can check our video on Facebook to see what is the difference between perfect bound softcover (with more than 18 pages) and hardcover books! We hope it helps! :)
For more information about the sizes, covers and the quality of the paper, visit our High Quality Photo Books page.
If you have any questions, please don't hesitate to contact us!