Depending on how the book is created, you might start with a black, white or a blurred image as the background. If you have one photo per page, it occupies the entire page, hence, no background.
You can always change the color of the background by click on "Edit options" then selecting "Theme" and select your desired color.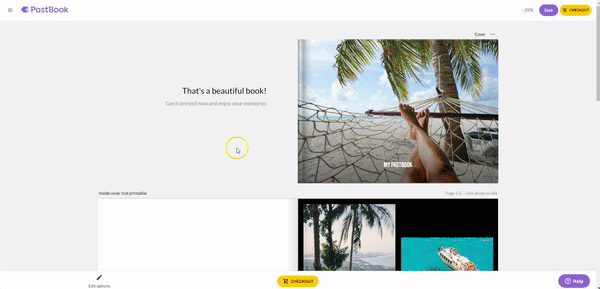 Done! If you have any questions, please don't hesitate to contact us!