When viewing the book, you can always change your mind about the order of the photos, to change the order, click on "edit options" and there you can rearrange the pages.
1. Click on "edit options" and select "Rearrange"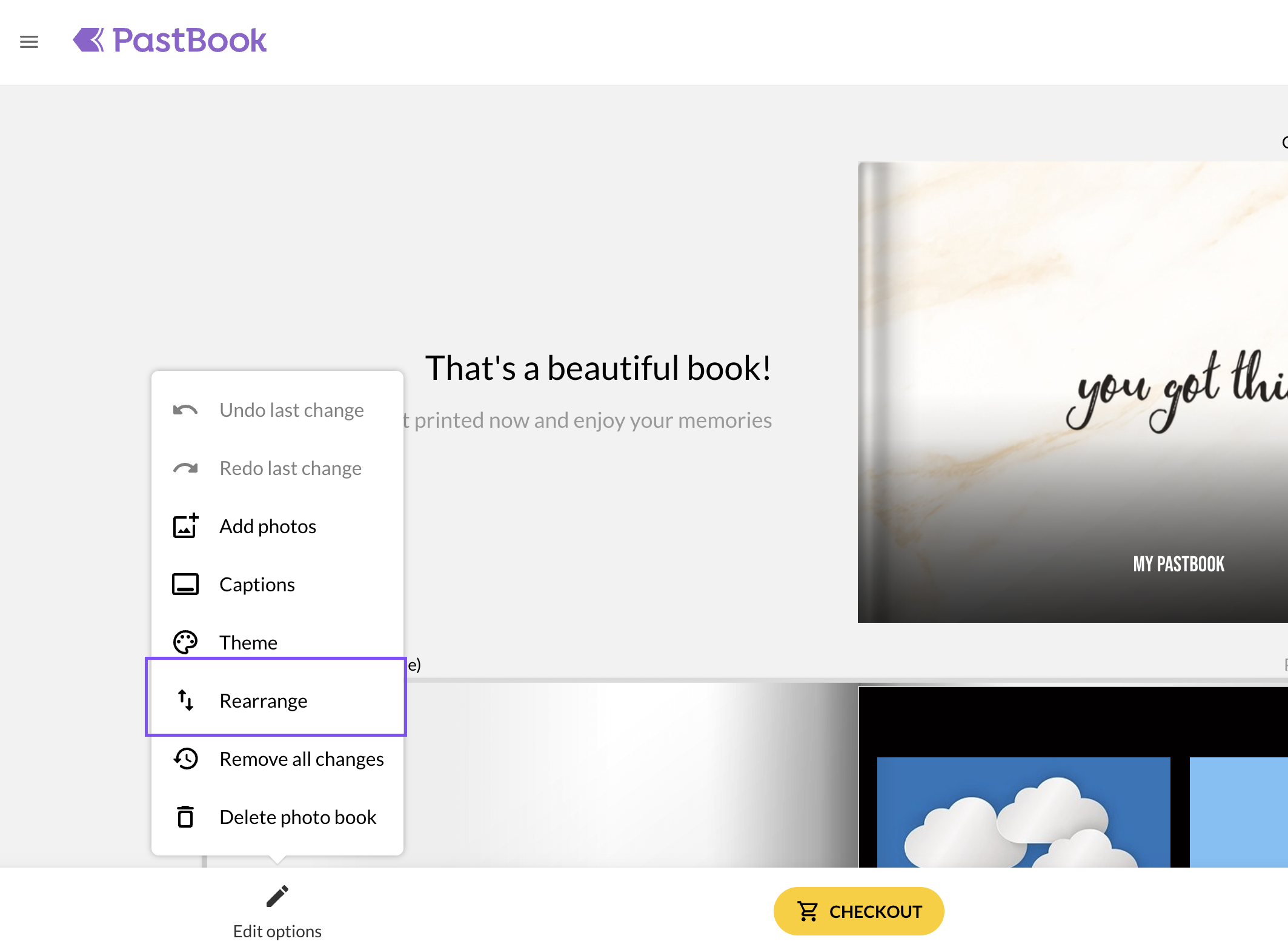 2. When you land on the rearrange page you can select "Reverse Order" or "Rearrange Chronologically" after clicking on Reorder button.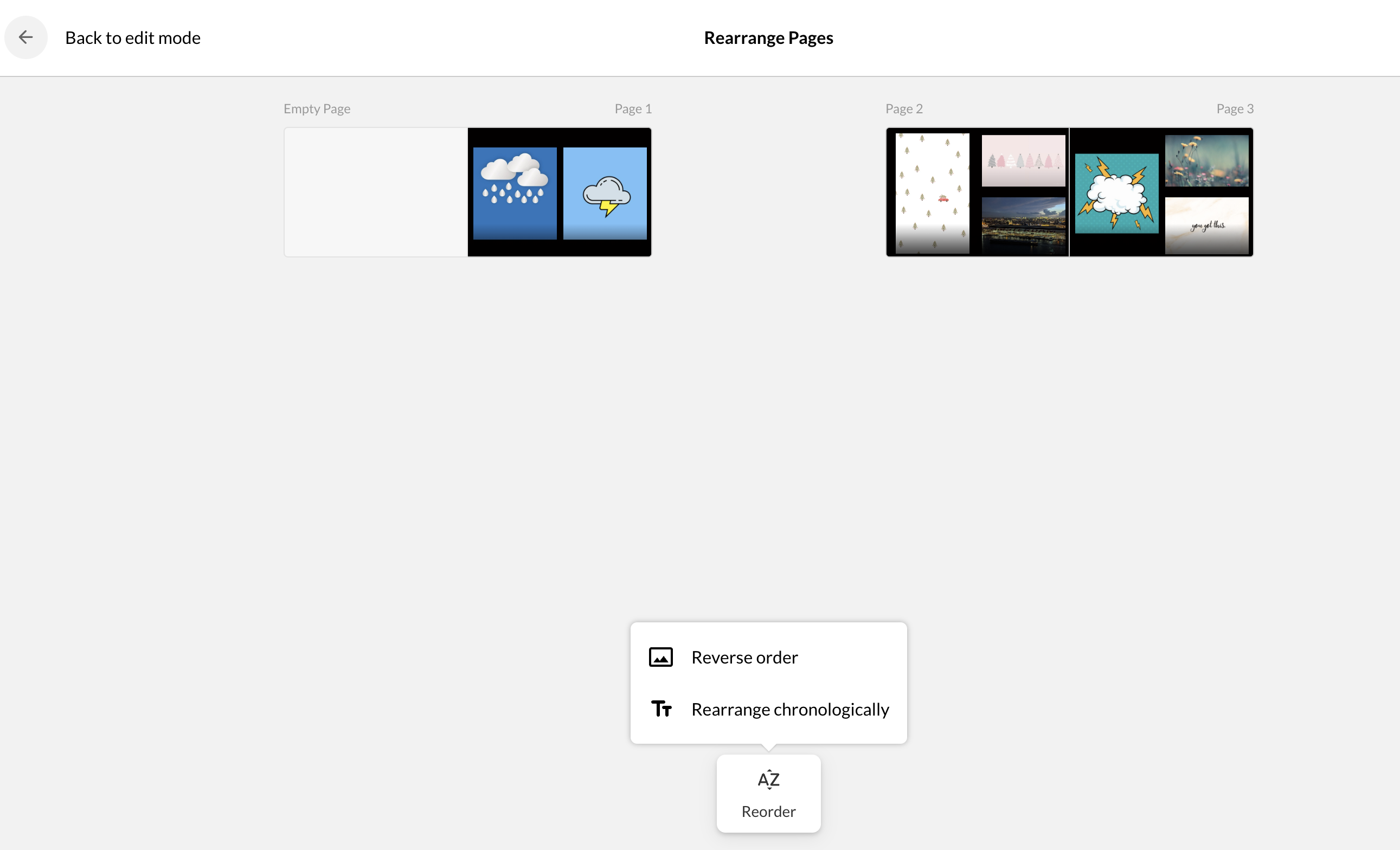 3. You can also drag and drop the pages around to move them manually.


-----------------------------OR---------------------------
You can simply rearrange while previewing the book. Drag and drop the photos from one page to another and have them where you wish.
Note: Please preview the book at the end and adjust any cropped photos by using our zoom out function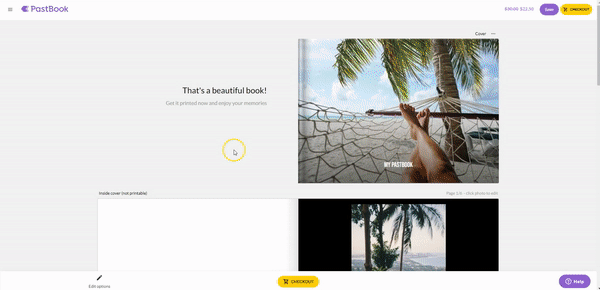 If you have any questions, please don't hesitate to contact us!