When viewing the book, you can always change your mind about the order of the photos, to change the order, click on the

and there you can either rearrange the pages and rearrange the photos.
To Rearrange the Pages, just click on the at the bottom of the page and there you can select the option . With this option, you can do two things: Rearrange automatically by chronological or reverse order; Rearrange manually the pages.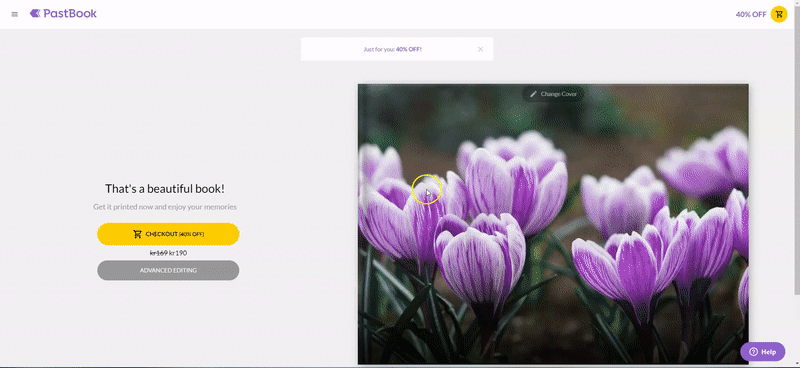 To Rearrange the photos, no need to go to the Rearrange page, you can do it directly on the Editing page. Just click, hold and move the photo to where you want! Easy!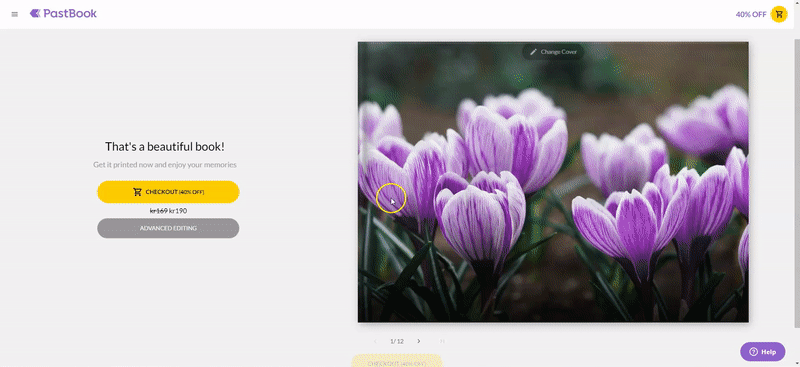 Once you are done with the changes, just click on

in the top right corner! If you have any questions, please don't hesitate to contact us!