You can easily select a new date format for the photos in your PastBook!
Just click on

at the top right corner of your page and select

, then click the option

. You can now show the format you prefer in the list.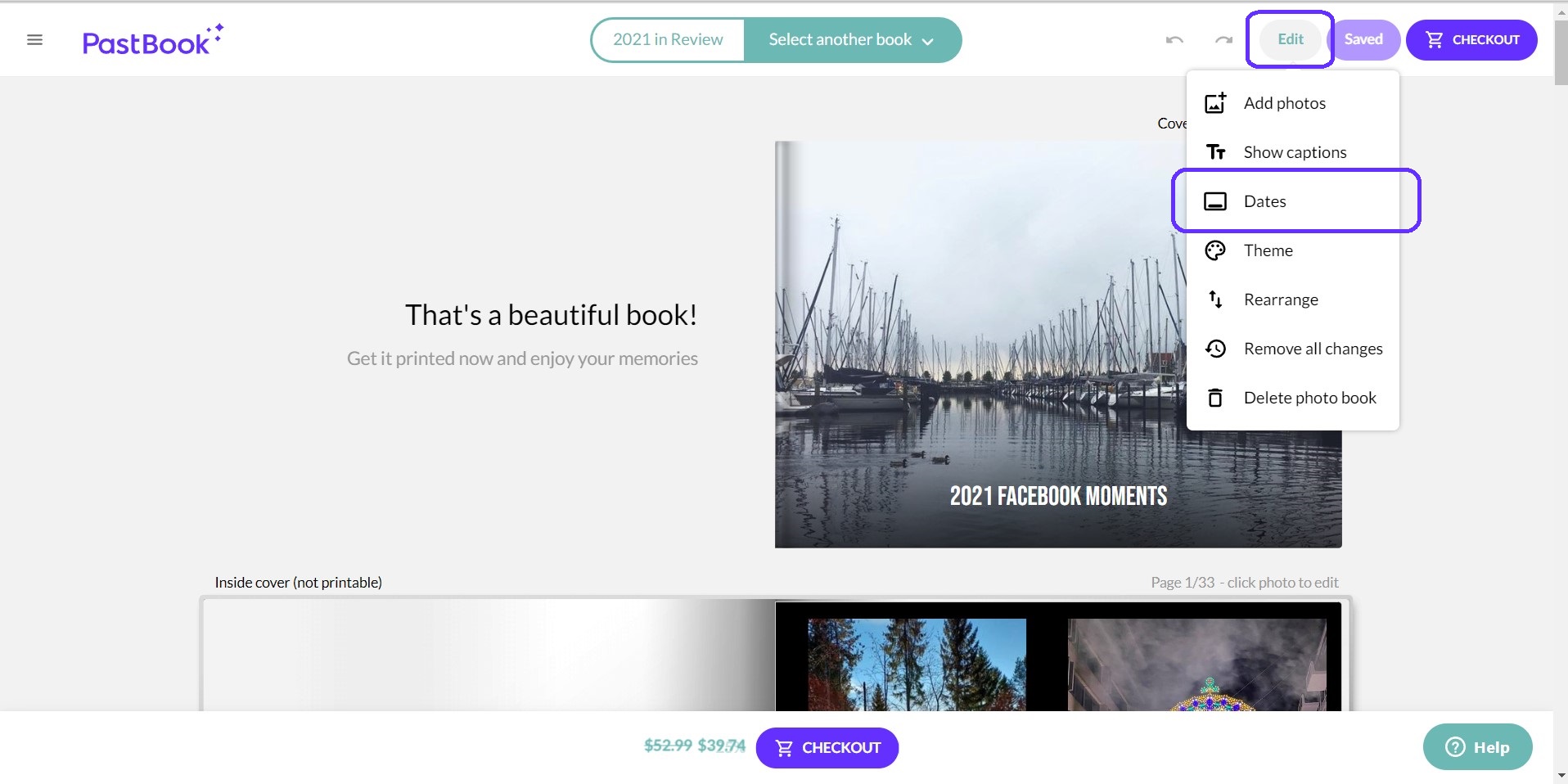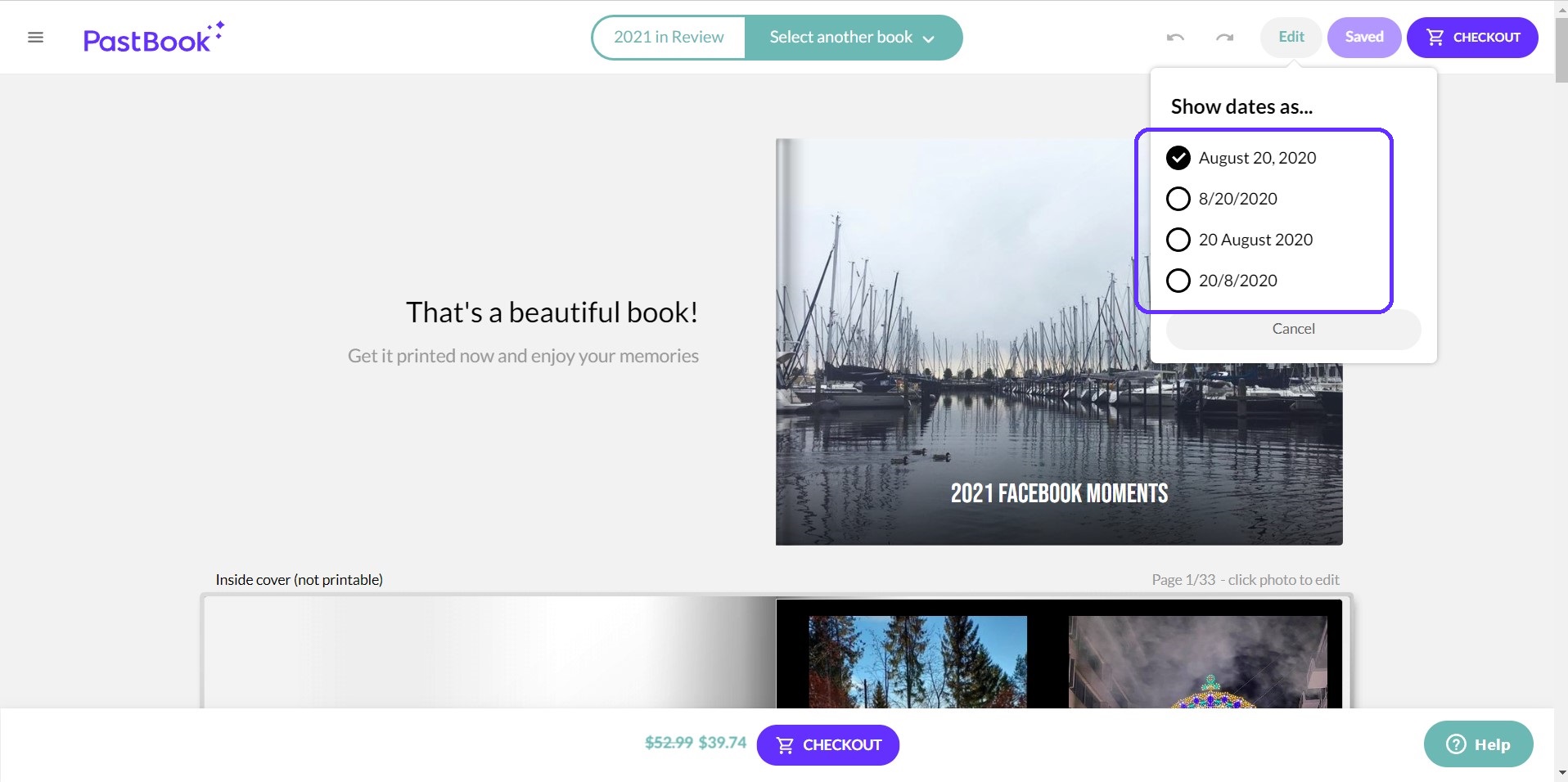 Done! If you have any questions, please don't hesitate to contact us!