When a PastBook is created, the first photo shown is the cover of your book. Want to have something else on the cover? Easy!
You can set any photo in the book as your new cover: while browsing through the book's pages, you'll see a pencil, a star, and a trash bin icon on each photo. The pencil is to "Edit moment", the star is to "Use as cover", the trash bin is to "Delete moment". Click the star on the photo that you want to set as a cover, or click the pencil and click the button "Set as a cover". Done! The cover has been changed.
You can upload a new picture and set it as a cover: flip to the beginning of the book until the cover is shown. You will see a button in the central top part of the cover – click it in order to change the cover picture and the book's title.
After clicking the "Change cover" button, you will see all the option to Replace, change the Zoom, Rotate and Title. Just click on Replace to select a new photo.
You want a photo that's not in the book? No problem! You can click on the 'Upload' in the top. From there, you can upload any photo from your computer. By default, the cover has a landscape orientation. If the photo that you want to use as the cover has a portrait orientation, you can crop it when uploading.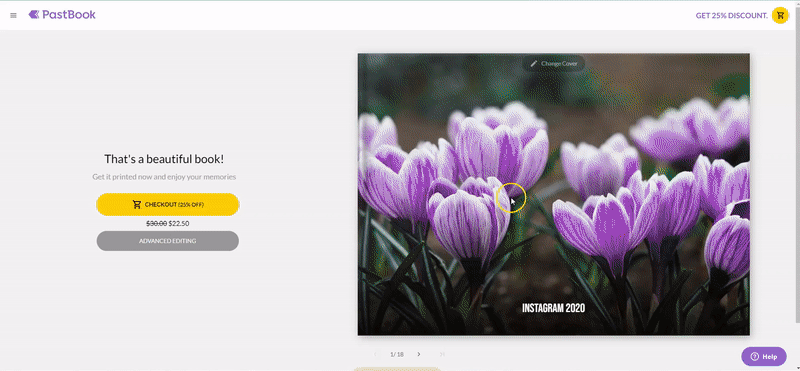 Y

ou can also click on button on the left of the cover or below the book, there click directly on the cover or click on at the top right. You can then select to replace it. Once you are done with the changes, just click on in the top right corner.
Done! If you have any questions, please don't hesitate to contact us!