When a PastBook is created, the cover is set automatically, but you can always adjust it easily!
You can click on button in the central top part of the cover, after clicking you will see all the option to Replace, change the Zoom, Rotate and Title. Just click on Replace to select a new photo. Just click on the option to Zoom or to Rotate to adjust as you want.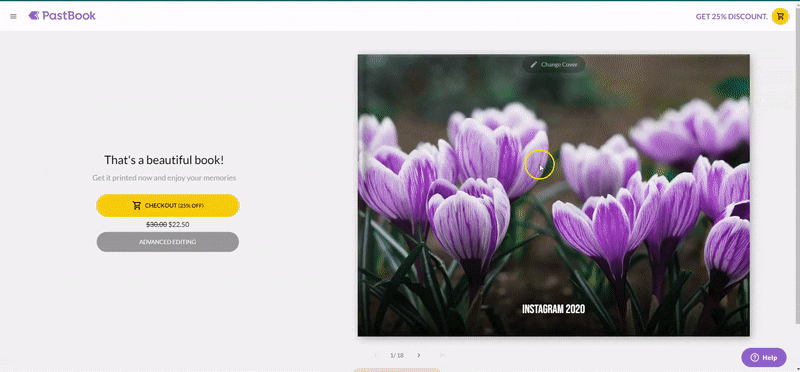 You can also click on at the left of the cover or below the book, there click on the cover and you will also have the option to Zoom and Rotate.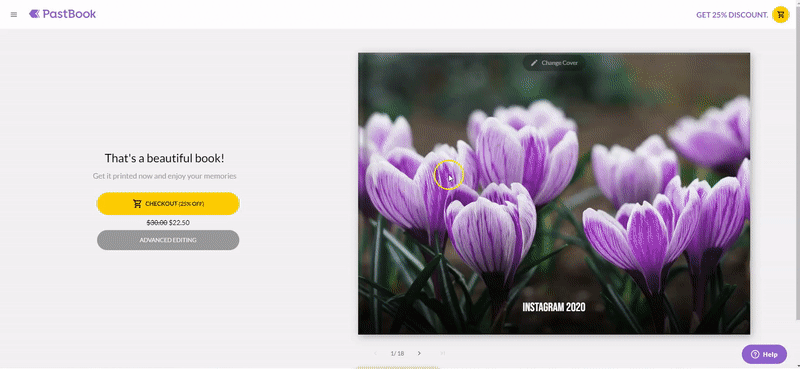 Done! If you have any questions, please don't hesitate to contact us!