Hover your cursor over the

button in the upper, left-hand corner and pick the option "From scratch" – you will land on the "Create page". Type in the title of your photo book and click "Create your PastBook". Then click the "Upload your pictures" button and select One Drive.
All of your folders on One Drive will show, just click on one to select the photos stored there. After making your selection, click on Upload to create the book!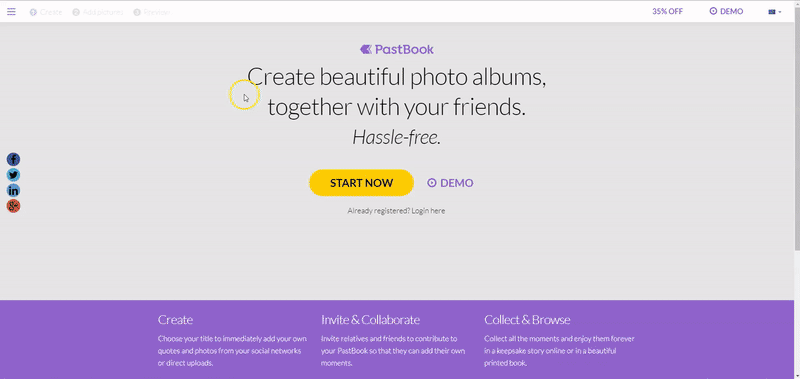 You can always add more pictures to the book that was created. If you need some help, check our "How do I add photos" article. If you have any questions, please don't hesitate to contact us!