You can create a PastBook Calendar with your Facebook photos very easily, click here to get started.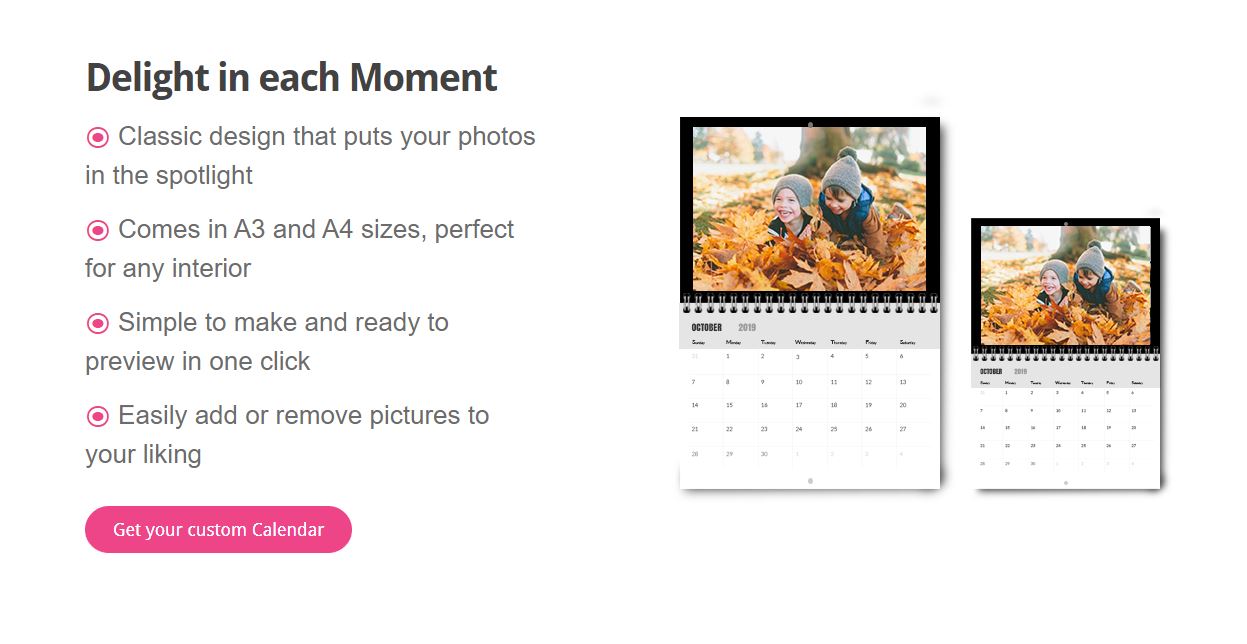 You can create a PastBook Highlights Calendar with your photos from all of your years on Facebook very easily, just click here. 
Or, if you would like to create a PastBook Year Calendar using your Facebook pictures from the ongoing year for the next one, click here.