When your order is placed, you will receive a confirmation email with all the details.
If you want to track it, you can click on the link that says. "Check and track your book here", see the image below.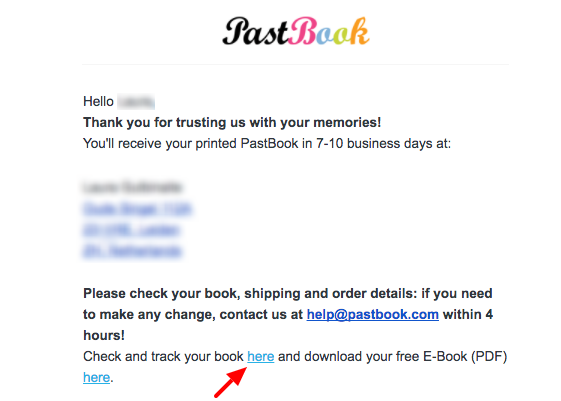 The link will send you the the online page of your book, where you can not only review it, but check the status page, clicking on "Check order status" button. Make sure that you are signed in into your PastBook account!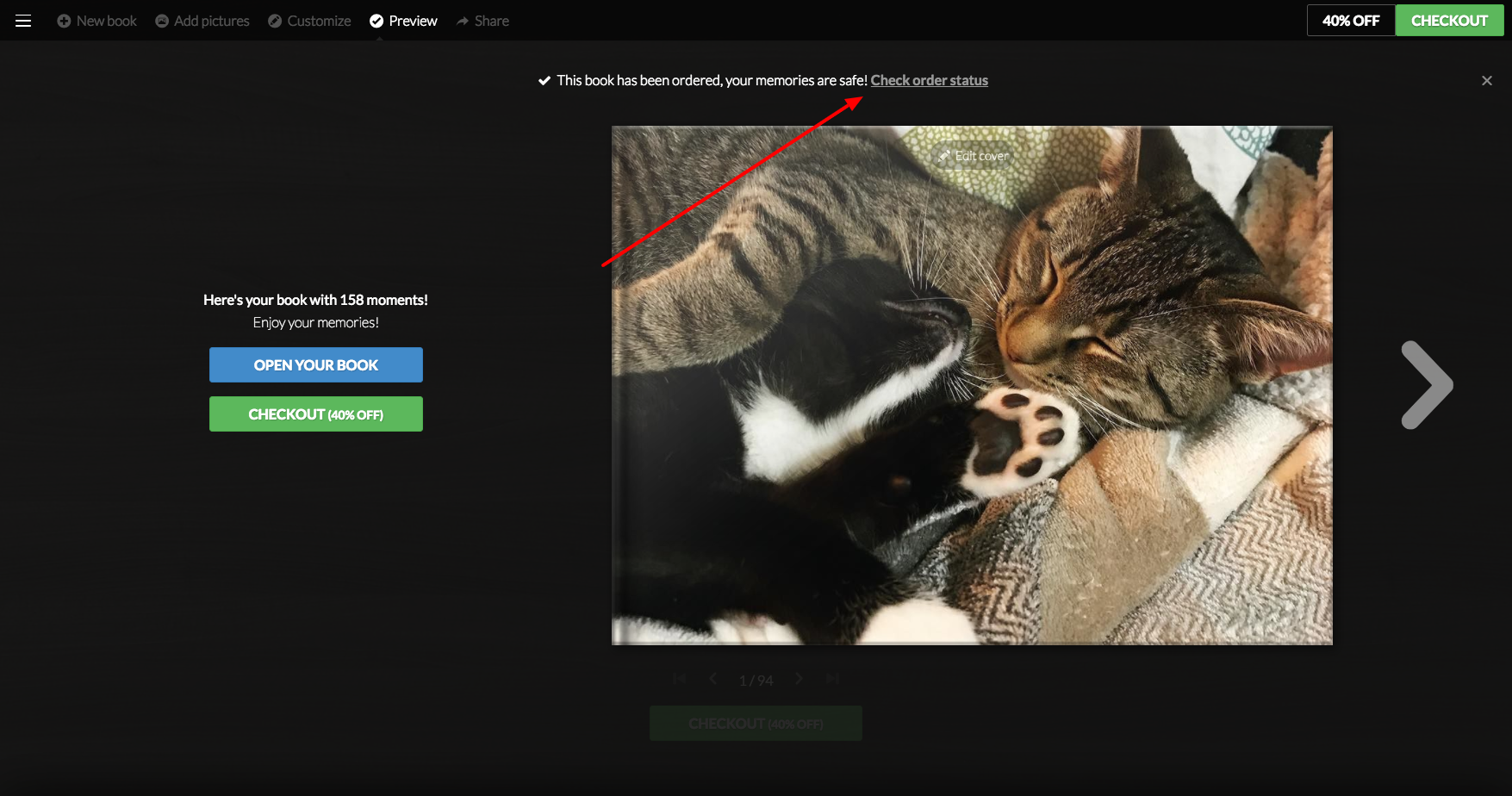 If you have any questions, please feel free to get in touch with us, we'll be happy to help!