You can track your order online easily when viewing the book. Just click on

to view the status and tracking of your order!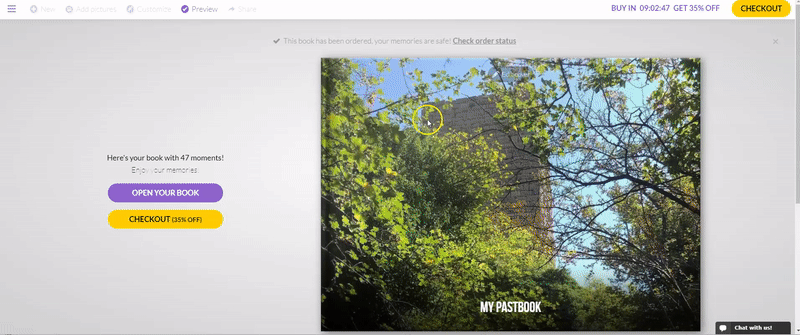 You can also check by email! When your order is placed, you will receive a confirmation email with all the details. In the confirmation email, we make sure to show the date that the order will be shipped!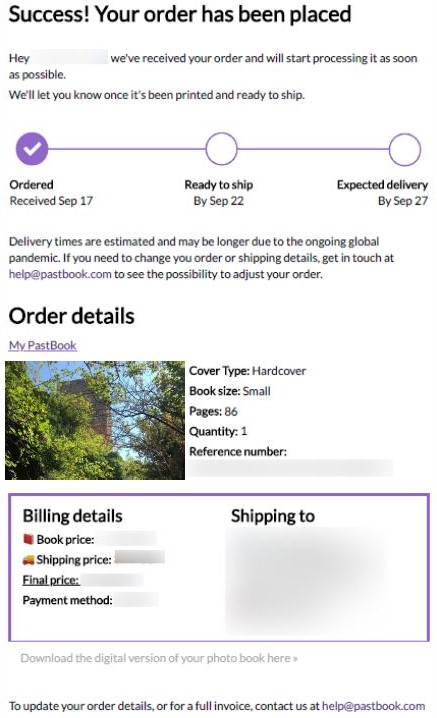 Once the book has been shipped, you will receive an email with all the shipping information and the option to 'Track My Photo Book'. Just click on that option to track the shipment of your PastBook order!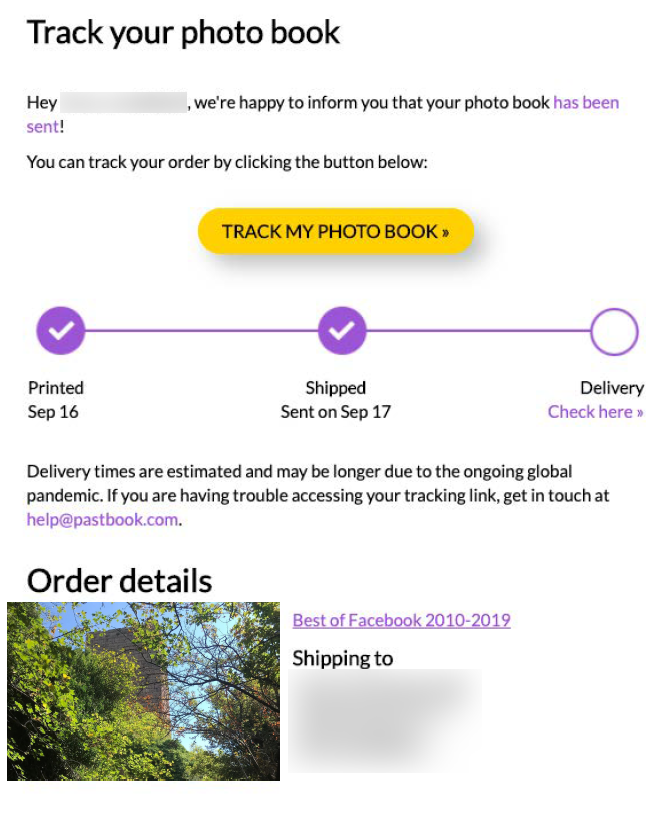 If you have any questions, please don't hesitate to contact us!