If you want to delete your PastBook, press the"Menu" button

on the upper left corner and pick the option "Delete Book", after selecting to delete, we kindly ask you to confirm with the 'Yes' option under "Are you sure?". Keep in mind that only one PastBook will be deleted, your account will not be closed or deleted.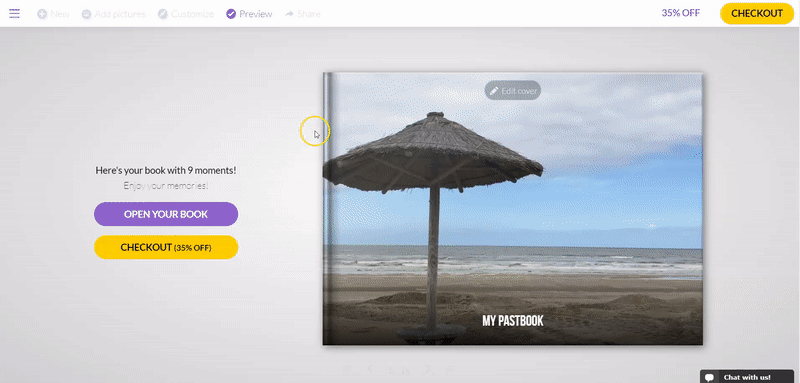 If you have any questions, please don't hesitate to contact us!