Do you want to add a cool epigraph to your photo story? Something that sets the mood for your PastBook? You can add a personal quote that will appear on the first page of the book.
Click the

button in the upper, right-hand corner and proceed to the checkout. Select the size of your book and click

button in bottom, right-hand cover. Here you choose the add-ons you want! Click the option

which is the option to the left. Here you write the quote, or maybe a nice description of your book, please keep in mind that we have a limit of 1500 characters for the quote.
Once you are done writing it, you click

in the bottom right-hand corner again.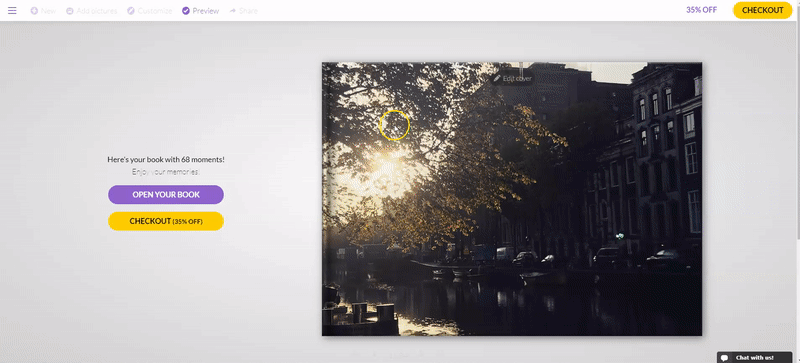 If you have any questions, please don't hesitate to contact us!