The ads that you see on your Facebook account depend on the following:
Information you share on Facebook (ex: pages you like)

Information about you on your Facebook account (ex: your age, your gender, your location, the devices you use to access Facebook)

Your activity on websites and apps off of Facebook.
If you don't want to see a specific ad, you can click the the arrow on the top right corner of the ad and choose "Hide ad". If you select "Why am I seeing this ad?", you will see an explanation of why you're seeing the ad, and you can choose to hide all ads from us.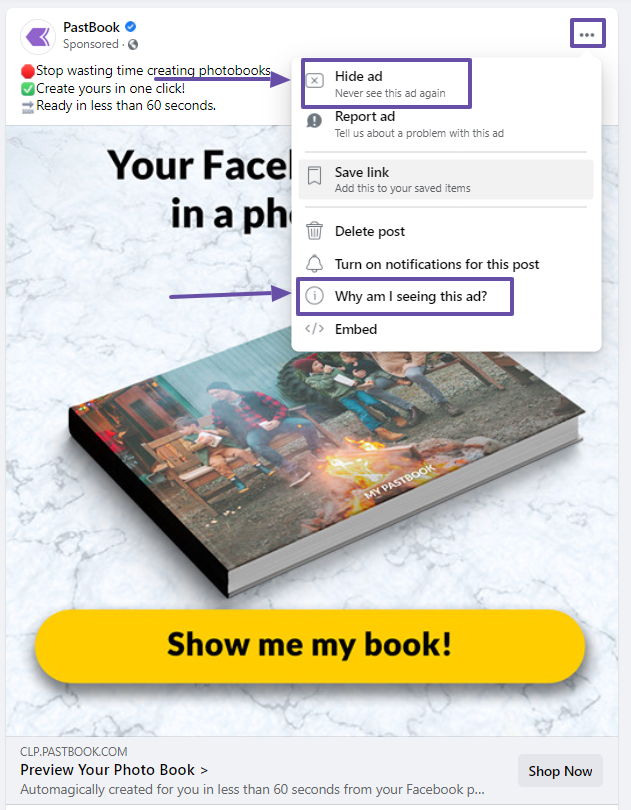 If you have any questions, please don't hesitate to contact us!