Hover your cursor over the

button in the upper, left-hand corner and pick the option "From scratch" – you will land on the "Create page". Click the button "Pick your photos", then click the button "Select Files to Upload" button and hand-pick photos from your device. Don't worry about selecting all at once, you can add more photos at any time!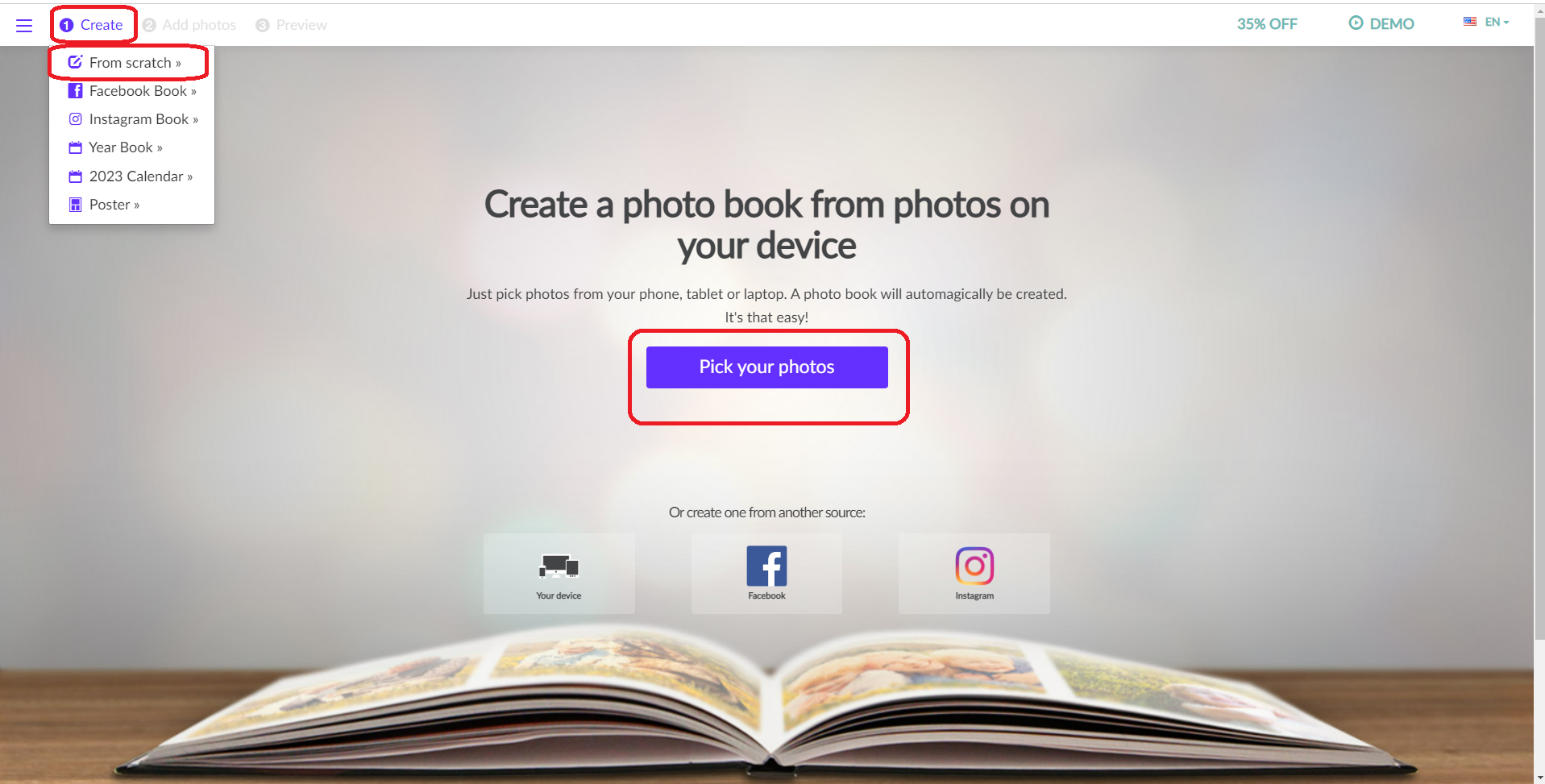 Creating a book from Scratch opens your options to add all the photos you want from your device.
If you have any questions, please don't hesitate to contact us!