If you are located in the US or in some countries in the EU, you can expect your PastBook order at your doorstep within 7-10 business days. Below you can find the table with the estimated delivery time in working days. Check our shipping page here for more information.
If you have any questions about the status of your order please get in touch with us, we'll be happy to give you an update.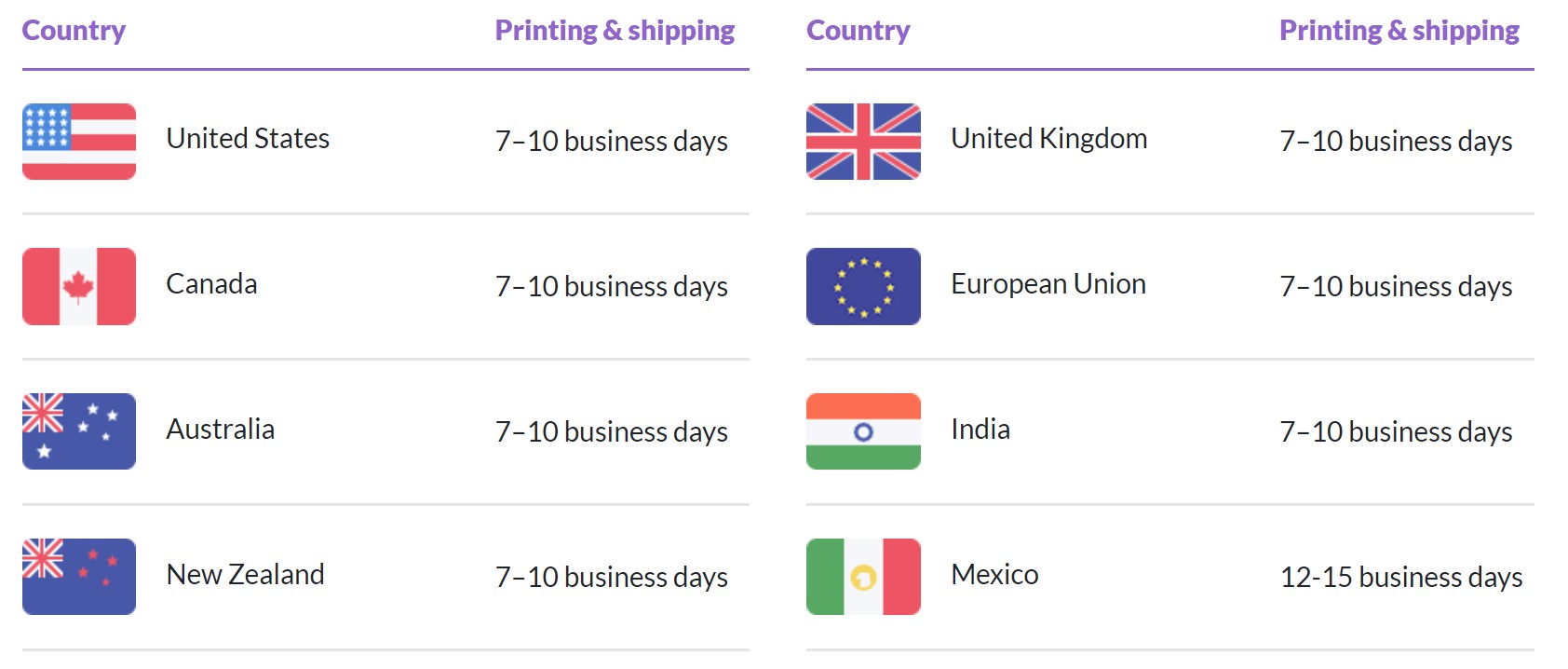 If you have any questions, please don't hesitate to contact us!