You can use PayPal to order your photo book – in just a couple of clicks!
Click the

button in the upper, right-hand corner, and proceed to the checkout. After choosing the number of copies you would like, selecting the book size, choosing the add-ons to your book and filling in your shipping details, you will arrive on the payment page.
Choose the "PayPal" section on the check-out form.
Click the

button and you will be redirected to your PayPal account where you will be able to proceed with the payment.
You are still able to pay with your credit card on PayPal, even without a PayPal account.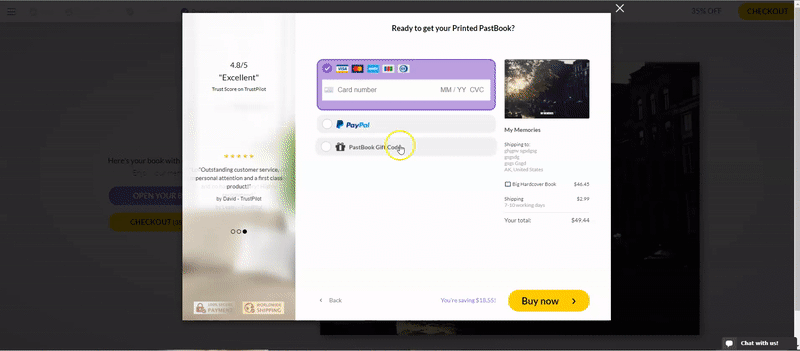 PLEASE NOTE: If you are buying a photo book with Groupon and want to pay with PayPal, please contact us here. We will be happy to handle your order!
If you have any questions, please don't hesitate to contact us!