Absolutely! When you create a book, it will be saved onto the account you were signed into when creating the book. Log in with PastBook and find yourself on the page with the book which you created last. Press the "Menu" button

on the upper left corner.
Just click on "Your Product" and check the list of the books that you have created. You can always come back to a certain book and edit it.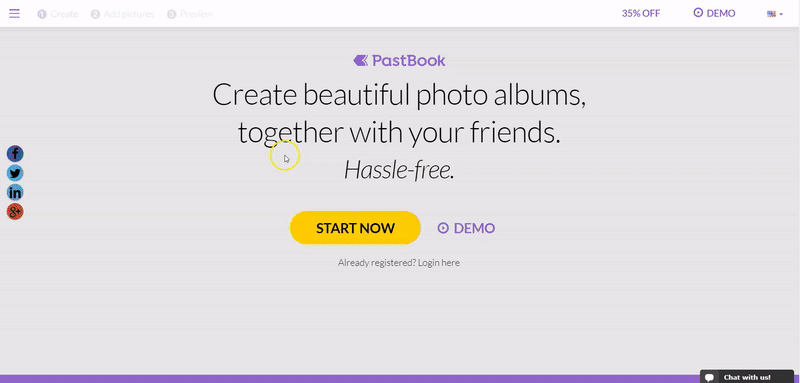 You can browse your photo book and see the content clicking on the pages of your book in the "Preview" page or using the arrow buttons on your keyboard.
Using the app, you can work on one book at a time. If you press the "Back" button, you will no longer have access to this book from your phone, unless you have bought it or shared it on Facebook or Twitter. In this case, you can access the book from the web, just sign into your account.
If you have any questions, please don't hesitate to contact us!