You can instantly create a photo book with the photos from any of your Facebook Albums including cover and profile photos, timeline pictures, mobile uploads and more!
Click

in the upper, left-hand corner and choose "Facebook Book" – you will then land on the Facebook Album Photo Book page.
Click the "Facebook Album" button – you will see it below the main "Create your Photo Book" button.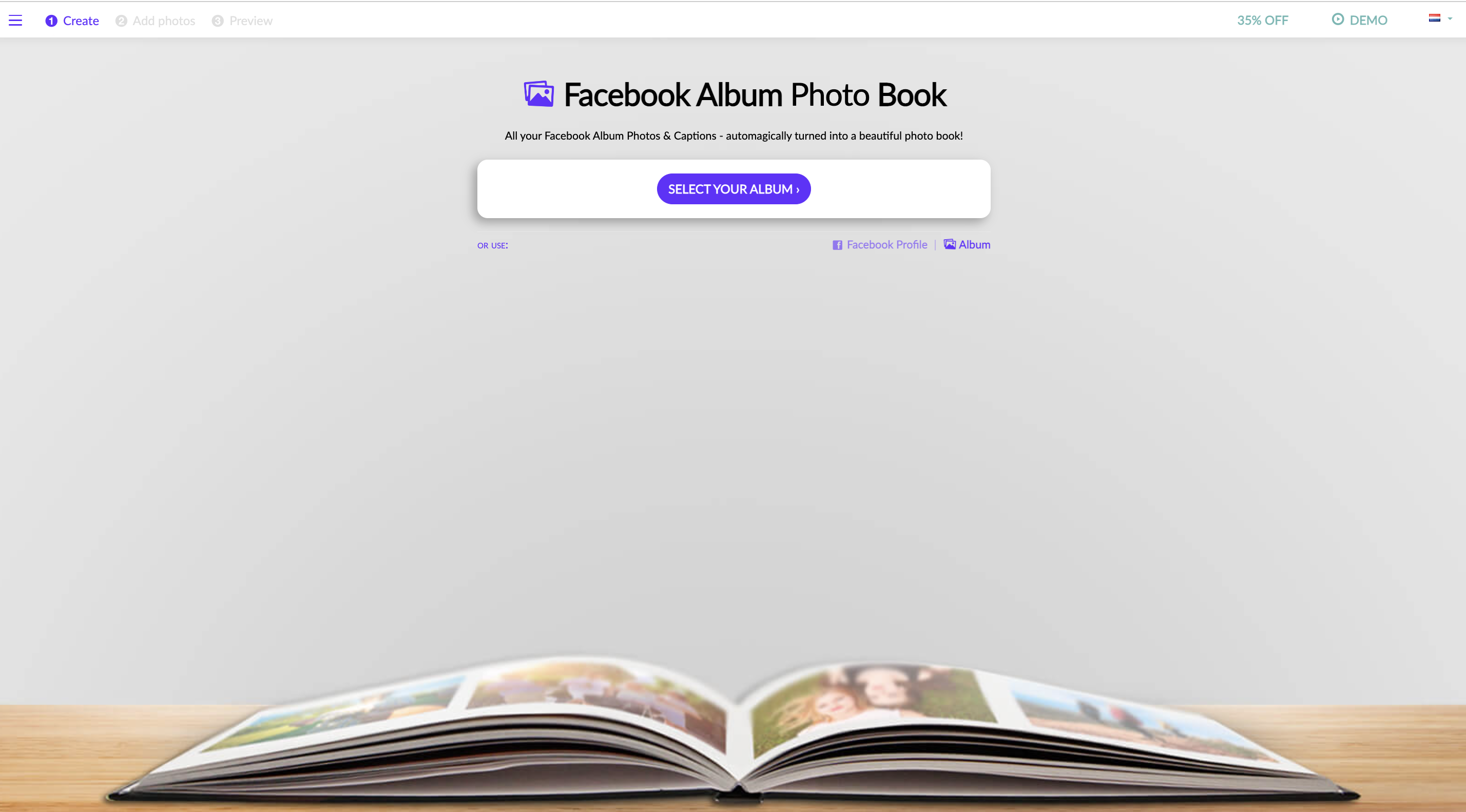 Hit the "Select your FaceBook Album" button and choose any of your Facebook Albums. Then, click "Create". All of the photos from this particular album will be imported in your photo book.
If you have any questions, please don't hesitate to contact us!