You can create a photo book with Facebook photos from a certain time period. To do it, go to our Facebook Photo Books page.
Click

in the upper, left-hand corner and select "Facebook Book" Click the button "Custom" and pick the starting and ending dates of your story.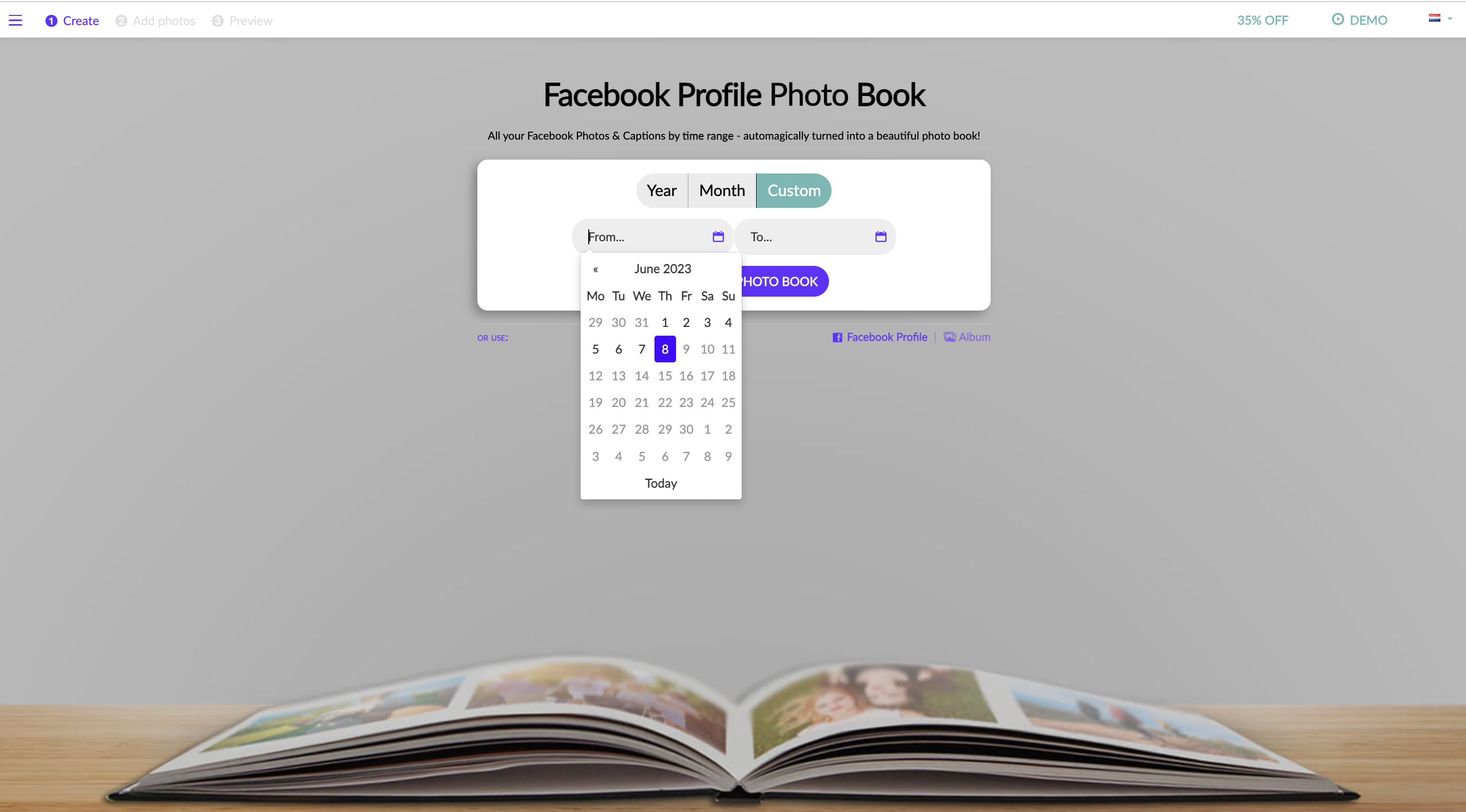 That's it – your pictures from this time period will be automatically added to the photo book in the chronological order.
If you have any questions, please don't hesitate to contact us!