We provide the best possible layout of your book, so that your PastBook can be ready in no time! Your photos are arranged 2 per page, in chronological order. For customizations, switch your phone to landscape mode and you'll see the

button. Now you can delete pictures and change your book's cover.
More customizations are available from the web.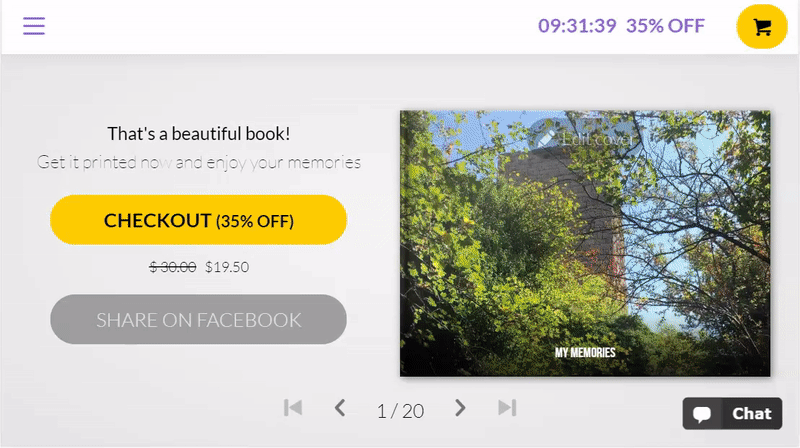 If you have any questions, please don't hesitate to
contact us
!